About Home Teeth Whitening
In the case that your tooth enamel looks dingy and discolored, it might make you feel displeased with the appeal of your teeth. At DentalWorks - Hyperlingo, we perform at-home teeth whitening services to help you brighten your enamel from the convenience of your own house. Personal teeth bleaching kits crafted by Dr. Dentist Two will be a reliable method to reduce the appearance of yellow enamel to produce a gorgeous smile. These personalized kits are composed of custom-crafted oral liners and a prescription-strength whitening solution that, together, can create more desirable results when compared to the majority of supermarket strips. Our staff provides take-home whitening kits to meet your one-of-a-kind needs, achieve your goals, and men and women receive a radiant smile. If you seek to improve your smile with customized teeth whitening, call our facility in City, ST to arrange a one-on-one.
Is Teeth Whitening Right for You?
At-home teeth whitening is a well-known aesthetic service that can be performed alone or to keep up with results between laser whitening procedures. This service provided by DentalWorks - Hyperlingo might help whiten teeth that are dingy due to age, certain beverages, cigarettes, or various other harmful products. In a few situations, teeth might also become stained as a result of prescriptions or illnesses. It is essential to understand that, while teeth whitening options will brighten natural tooth enamel, they will not change the color of fillings, crowns, resin, or other oral enhancements. We urge you to talk with to learn about different alternatives if this is a problem.
will perform a thorough examination of your teeth and oral wellness prior to designing your customized kit to help Them pick the proper bleaching formula to meet your goals. Molds of the teeth will be made and utilized by our staff to make your optimized teeth lightening liners, which are crafted from a discreet, secure plastic material. Because these liners are customized to suit your teeth and gums, they will also help hold the brightening gel in place and deliver even results. When your take-home kit is finished, will discuss the particular guidelines for every option and show you the different approaches to clean and store your personalized liners and gel.
Maintaining Your Smile Results
Medical-grade teeth whitening solutions can be used one time at night or during the day for a period of two days to two weeks, based on the formulation. Treatment outcomes will be based on the potency of the lightening formula, your starting tooth color, and how often you use your kit. To preverse your results, you must practice a consistent oral care schedule and stay away from foods, liquids, and tobacco products that might your enamel. Coming in for twice-yearly cleanings at DentalWorks - Hyperlingo may our staff eradicate enamel stains and assess your oral wellness. recommends storing your whitening gel and trays in a cool, dry area in case you want to rejuvenate your results in the future.
Is Whitening Covered by Insurance?
At-home teeth brightening is an aesthetic dentistry service and is commonly not paid for by dental insurance. While this is the case, our DentalWorks - Hyperlingo team hopes to allow you to achieve a smile that you look and be at your best at an affordable price. During your one-on-one, we can review your estimates depending on your unique plan and help you pick between our convenient payment methods. These might include medical payment plans.
FAQs About Home Teeth Whitening
1. How does home teeth whitening work?
After a thorough dental exam, our dentist will assess your oral health and determine the best strength of whitening gel. We will create custom whitening trays for you to use for your teeth. Next, we will explain how to use your whitening trays with the bleaching gel to ensure you are safely and effectively whitening your teeth from home.
2. How long can I whiten teeth from home?
The length of each at-home teeth whitening treatment will vary from patient to patient and their goals for their smile.
3. How can I keep my teeth looking white?
A good oral hygiene routine at home along with regular dental exams and cleanings will help keep your teeth looking and feeling their best. Avoid new stains by limiting stain-causing food and beverages.
4. Is home teeth whitening covered by insurance?
Since it is considered a cosmetic dentistry procedure and not medically necessary, home teeth whitening is usually not covered by insurance.
5. Can I use home teeth whitening to whiten my veneers?
No, certain restorations such as veneers, crowns, caps, or fillings cannot be whitened.
6. Are there any side effects to home teeth whitening?
Some people may experience temporary tooth sensitivity. This occurs because the peroxide in the whitening gel penetrates the enamel to the dentin and irritates the nerve of the tooth.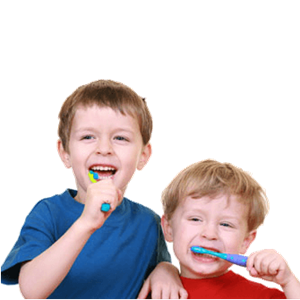 Whiten Your Teeth at Home
Enjoying a whiter, glowing smile could improve your overall aesthetic and boost your self-assurance. Take-home teeth bleaching kits from DentalWorks - Hyperlingo pair custom-fit mouth liners and medical-grade hydrogen peroxide gels to eliminate years of yellowing. To learn about teeth whitening or other cosmetic dental procedures, schedule an appointment with at our office in City, ST.
Related Procedures
Related Posts