What Are Dental Implants?
Seeing a dentist about missing teeth is necessary to the general condition and appearance of the smile. To City, ST individuals safely contend with extracted or missing teeth, Dr. Dentist Two is incredibly happy to offer high-quality dental implants to achieve tooth restoration. A dental implant comprises a sturdy post that serves as an artificial tooth root, and a custom dental crown, bridge, or denture is used as the visible part of the missing tooth or numerous teeth. If you are dealing with tooth loss or require a tooth removal, set up an appointment at DentalWorks - Hyperlingo and learn about your oral implant alternatives.
Benefits of Dental Implants
Dental implants are typically selected because of the vast range of wellness advantages they offer. As tooth substitutes, dental implants:
Integrate with the bone to help keep up jawbone health and function
May enhance your self-assurance when having conversations and any time you smile
Enable the intake of a healthy diet
Replicate normal teeth in function and look
Act as a long-lasting alternative
Do not depend on surrounding teeth for support
Yield increased chewing strength and durability of crowns, bridges, or dentures
Are You a Candidate? for Dental Implants
Dental implants may take the place of any quantity of deteriorated teeth, from a single tooth to an entire arch. You may qualify as an appropriate candidate for dental implants if you have experienced the loss of teeth, need tooth extractions, or are unhappy with your existing restoration. To function, implants require strong jawbone support, healthy gums, and a reliable oral environment, and a number of individuals might need other procedures before they qualify as excellent candidates. Dental implants may not be ideal when you are an expecting mother, use tobacco products, or have certain health problems. During your session, will help you learn if implant-supported restorations are ideal for you.
Dental Implants What Is the Treatment Process?
The technique for oral implants entails the surgical placement of the post and the securing of a realistic restoration (such as full-arch pieces,, or). When your mouth is prepared for surgery, it will be numbed with anesthesia. Sedation techniques could also be used to you feel more at ease throughout your procedure. The titanium implant will be surgically secured within your bone at the correct spot and allotted a period of time to fuse with the tissue through a phenomenon referred to as osseointegration. When the treatment site has fully recoveredgenerally 6 – 9 months later, will set a unique implant denture, crown, or full-arch restoration and assess the alignment of the jaw.
Recovery Following Implant Placement
Individuals who have this procedure may experience a small amount of inflammation, bruising, and pain close to the impacted spot. Physician-provided or over-the-counter pain relievers and ice packs can help reduce their post-treatment aches or pains. As soon as the metal implant has integrated with the bone tissue and the special restoration is set, it's critical to keep up with a regular oral cleaning regimen with efficient tooth brushing and flossing techniques. When men and women schedule with DentalWorks - Hyperlingo for their biannual dental sessions, we will use fine dental instruments to polish their implants and check up on the condition of their restorations.
Insurance Coverage for Implants
Part of your dental implant treatment or crown, bridge, or denture might be covered by dental insurance, based on your coverage. Our financial team will get in touch with your carrier to help you get the most out of your plan before calculating any outstanding costs. At DentalWorks - Hyperlingo, we want to help you attain comprehensive care for your dental health and accept a variety of easy payment options, like low-interest financing plans.
FAQ About Dental Implants
#1: What are dental implants?
Dental implants are designed to replace missing teeth. Made of titanium, they are the longest-lasting tooth replacement solution available.
#2: How are dental implants placed?
Dental implants are composed of small titanium posts that replace the roots of missing teeth. The posts are inserted into the jawbone where they fuse with the bone for several months before being permanently crowned.
#3: How many teeth can be replaced with dental implants?
Dental implants can replace a single tooth, multiple teeth, or a full arch.
#4: Who is a good candidate for dental implants?
Patients who are missing a single tooth, multiple teeth, or all of their teeth are candidates for dental implants.
#5: Are dental implants removable like dentures?
Dental implants are permanently fused into the jawbone and can not be removed like dentures.
#6: How long do dental implants last?
When properly maintained with daily brushing and flossing as well as regular dental check-ups, it is possible for dental implants to last a lifetime.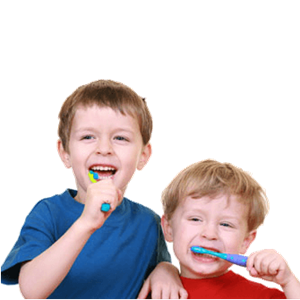 Lifelike Results for Your Smile
With the progress made in modern dental services, there are many options to address missing teeth with the lifelike visual appeal and abilities of dental implants. is excited to offer implant-supported crown, bridge, and denture alternatives as long-lasting tooth replacements to City, ST people. To find out about your opportunities for replacing severely decayed or missing teeth, arrange your appointment at DentalWorks - Hyperlingo today!
Related Procedures
Related Posts