Trying to find urgent relief during a dental emergency is often an inconvenient, uncomfortable situation. Unexpected dental emergencies can be caused by sports injuries, trauma, stumbling, or even simply chewing crunchy foods. and their highly skilled staff provide fast emergency dental services in a warmhearted environment. We are able to treat many kinds of pressing dental issues for City, ST patients, including lost fillings, oral discomfort, and knocked-out (avulsed) or cracked teeth. Oral doesn't necessarily trigger oral pain, meaning it's very important to get your teeth examined for any obscured. At DentalWorks - Hyperlingo, we always do our best to offer urgent visits as promptly as possible.
Candidates for Emergency Dental Care
can encounter a dental emergency. Types of emergencies include chronic oral pain, dislodged or fractured teeth, tooth abscesses, damaged restorations (filling, crown, bridge, or denture), oral bleeding or sensitivity, and other oral trauma. Receiving the emergency dental treatment required as quickly as you can is the most effective method to relieve oral pain and safeguard your oral health. In many situations, it can the between salvaging and losing a tooth. Because even minor chips and irritation can lead to bigger issues when neglected, your best option is to call DentalWorks - Hyperlingo immediately for any variety of dental emergency.
What To Expect During Your Visit
The requirements for care for emergency dental issues are different for every person. During your appointment, will carefully evaluate your personal issue before making a diagnosis. Oral imaging may be done to check for internal trauma, including to the bone, tooth roots, or jaw. When we learn the severity of your dental condition, we can discuss your options for treatment. At DentalWorks - Hyperlingo, the most important goal of an urgent dental visit is to help with oral pain and detect trauma. We do everything we can to bring back the use, aesthetic, and overall health of your smile as quickly as possible. However, follow-up therapies may be necessary.
Recovery Following Urgent Dental Care
Following your exam at DentalWorks - Hyperlingo, someone on our dental staff will provide you with recommendations on the best methods to tend to your mouth according to your particular dental emergency. could recommend a prescription for pain medication or for antibiotics to protect against inflammation. Once your dental emergency has been treated, we can offer suggestions on ways to safeguard your mouth from further damage, which might include using a custom athletic mouth guard. Sticking to proper dental hygiene practices is very important while you heal up. We will monitor your progress when you visit us for your routine dental cleanings.
Insurance Coverage for Emergencies
Most or all of your dental emergency visit could be paid for by your dental insurance plan. Our experienced finances staff will assist you in navigating your plan and let you know of any potential out-of-pocket expenses. In order to make comprehensive dental care more affordable, DentalWorks - Hyperlingo is always willing to accept multiple different flexible payment solutions.
FAQ ABOUT DENTAL EMERGENCIES
What is considered a dental emergency?
A dental emergency is an issue that needs immediate treatment to stop bleeding, alleviate severe pain, or save a tooth that may broken, cracked, loosened, or is knocked out. A dental emergency also applies to severe infections or an abscess in the mouth.
What should you do if you have a tooth knocked out?
If your tooth is knocked out, it is important to save the tooth so it can be reattached by your dentist. Handle the tooth by the crown, not by the root, which is the pointed part on the bottom. Touching the root of the tooth can damage important cells that are needed to reattach the tooth to the bone. Rinse the tooth off, keep it moist, and get in to see your dentist as soon as possible.

Is a toothache considered a dental emergency?
If you think you have an infection that stems from a toothache, you need to call your dentist to be seen so he/she can identify the source of your pain and if needed, treat the infection. You should not try to treat the infection yourself.
How can a dental emergency be avoided?
Dental emergencies can be avoided by taking simple precautions. If you play sports, wear a mouthguard to prevent teeth from breaking or being knocked out. Avoid eating hard or sticky foods that can crack or break your teeth.

Should I go to the emergency room for a dental emergency?
ER doctors, surgeons, and physicians do not practice dentistry. A visit to an emergency room for a dental issue like a toothache or knocked-out tooth may result in a temporary solution such as a prescription to treat pain and/or antibiotics along with a recommendation that you visit a dentist as soon as possible.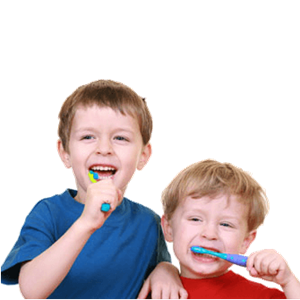 Get Prompt Emergency Dentistry
Anytime you or a loved one needs emergency dental issues addressed, DentalWorks - Hyperlingo is available to help. and our friendly team work fast to soothe tooth discomfort, take care of dental damage, and dispel the anxiety from emergency visits. For prompt, efficient emergency dentistry treatment, connect with our City, ST practice without delay.
Related Procedures
Related Posts