The Importance of Dental Exams
Receiving routine oral evaluations you take an active step to maintain the health of your teeth. An annual oral exam at DentalWorks - Hyperlingo detects dental cavities, gum disease, cancer of oral tissues, and numerous other problems that might be influencing your dental and overall health. Typically performed during routine dental cleaning appointments, dental exams Dr. Dentist Two examine the teeth, gums, bite position, jaw, and additional oral structures and will usually allow for the early detection and management of dental disorders. If you want to preserve the health and visual appeal of your teeth, schedule an annual oral examination at our City, ST facility at your earliest convenience.
Nearly 50,000 people in the U.S. receive a diagnosis of oral cancer every year; however, the disorder can be highly treatable if diagnosed immediately. Oral cancer is known as an irregular formation of cells that may occur anywhere inside of or around the, such as on the, cheeks, tongue, oral glands, jawbone, or the neck, among other oral areas. performs an oral cancer screening during every dental exam to search for benign tumors, cancerous cells, or different abnormal developments. The typical signs of oral pathology include sores, nodules, convex or coarse areas, and discolored regions. Any spots of concern might be taken out and analyzed, or you may be recommended to an oral cancer doctor for additional management.
Who Should Get Dental Exams?
City, ST patients of any age need to be having oral checkups no less than one time annually for general needs. Dental exams can also be done if needed to assess dental pain, injury, and other localized conditions that might arise between exams. Gum diseasethe central reason for missing teeth and dental caries may not cause obvious symptoms to develop until the more advanced stages. If dental problems are discovered right away, our staff can usually provide more conservative procedures for care.
The (also called the) all young patients see their dentist before they are a year old. For individuals at this early age, our staff can help with a variety of concernssuch as tooth development and finger-sucking and aid you in caring for your child's teeth and gums as their mouth structures grow. Annual comprehensive dental exams might help your growing family establish the best oral habits early on and make sure they have bright smiles for many years.
What To Expect During Your Visit
Yearly exams at our City, ST facility open with an overview of your medical history. Someone on our team might also ask about any oral problems or aesthetic smile goals you have to find out more regarding your overall oral wellness. At specific routine visits, a set of advanced x-rays may be offered to provide enhanced insight into the wellness of your enamel and oral bone structures. They might then screen for oral cancer, evaluate the evenness of your arches and temporomandibular joints, and assess your teeth for trauma and the condition of any dental appliances. A assessment may also be performed to identify possible areas of disease.
Forming efficient dental hygiene habitsincluding routine brushing two times per day, as well as flossing no less than once a day can help to minimize your risk for having cavities and periodontal disease. carries out routine dental exams at least one time every year, frequently during one of a patient's biannual teeth cleaning sessions; however, we might schedule exams more often for those with certain dental wellness diseases. Our facility performs many comprehensive services, including state-of-the-art dental fillings, dentures, and cosmetic veneers, to meet your unique smile goals. When beneficial, our dental professionals can help you plan checkup appointments.
Insurance Coverage for Exams
Dental checkups are classified under preventive services and are commonly paid for by insurance plans. Before your exam, a member of our team will look over your personal program and let you know of any potential uncovered expenses. DentalWorks - Hyperlingo is pleased to provide many simple payment methods to help assure that men, women, and their families can receive effective, affordable treatment.
Why does my tooth hurt?
Toothaches are caused by a number of issues. The most common cause, cavities, or tooth decay, create a painful environment around or inside the affected tooth. Some patients may have an abscess, or an infection of the tooth root, which can cause excruciating pain.
How long should I wait to see a dentist if my tooth hurts?
A toothache typically develops from an infection or damage somewhere inside or around a tooth. Treating tooth pain with pain-relieving medication might provide temporary relief. We recommend seeing the dentist if your toothache lasts longer than a day, because your condition can worsen if left untreated.
How is a toothache treated?
After an examination, the dentist may take x-rays to further decipher the cause of your toothache. Once a diagnosis is reached, a treatment plan will be prescribed to address the toothache. These treatments may include antibiotics and fillings to more in-depth procedures, like a root canal or tooth extraction.
How can I prevent a toothache?
The best way to prevent a toothache is by maintaining good oral hygiene practices. Brush your teeth gently twice a day with a fluoride toothpaste and floss at least once a day. If you play sports, consider wearing a mouth guard. And don't forget to schedule regular dental exams and cleanings twice a year.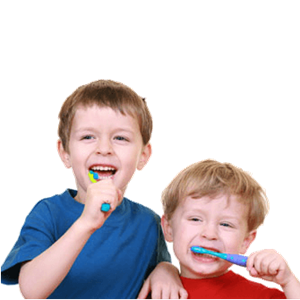 Protect Your Smile With Preventive Care
Getting a hygienic smile involves more work than only going to your dental practitioner if you have a problem. Routine dental exams at DentalWorks - Hyperlingo create a path for immediate diagnosis and treatment for oral issues and are crucial in safeguarding your smile. Schedule your family's thorough oral evaluations with Dr. Dentist Two at our City, ST office as soon as you can!
Related Procedures
Related Posts