If the spongy interior section of the tooth (or pulp) develops an infection, it can create plenty of discomfort and the entire tooth starts to die if the contamination is not stopped. A root canal treatment by our dentists at Village Elm Dental Care in Frisco, TX takes out the diseased pulp from the tooth, which can preserve the tooth and permit proper recovery start. To strengthen and protect the tooth after the pulp is removed, a filling substance can be added in the tooth or else a crown can be positioned on the tooth by our dentists. If the diseased pulp is not cured, other teeth may become infected, not to mention that the infection may pass into the blood flow and infect other sections of the body. At Village Elm Dental Care in Frisco, TX, our dentists offer root canal procedures to aid patients and bring back their dental health.
A root canal therapy is generally done with local anesthesia to desensitize the gums and teeth, plus our dentists may include sedation as needed. Our dentists will take out the pulp from the diseased tooth or teeth, then our dentists will put on a crown or insert filling material. A few patients are at a greater risk of getting a bacterial infection (most often patients with heart concerns like artificial heart valves and congenital defects), so our dentists can prescribe a treatment of antibiotics before and after the root canal procedure.
If only local sedation is given, the patient should be allowed to drive and recuperate at their own home, however certain sedation methods may require the person to have a dependable adult take them home. Patients will experience short-term numbness and a few patients may experience minor pain that can generally be remedied with an over-the-counter pain reliever. If a temporary cap was set on top of the infected tooth, the custom made crown will be positioned and secured by our dentists at another appointment. Following a root canal, dental care consisting of flossing and brushing at home, plus visits to Village Elm Dental Care as recommended by our dentists are critical to support the well-being of the treated tooth or teeth.
A root canal treatment is generally paid partly by the individual's insurance, however insurance may not pay further costs for emergency treatment. Our dentists at Village Elm Dental Care in Frisco, TX take several methods of payment and Village Elm Dental Care can also help individuals in applying for financing, if needed.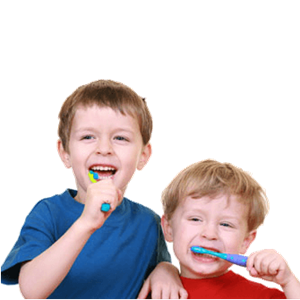 To treat your discomfort and avoid more invasive oral health concerns, do not dodge talking with our dentists regarding root canal treatments. With advanced dental tools and methods, plus sedation options at Village Elm Dental Care in Frisco, TX, healing an infected tooth does not have to be awful or horrible.
Related Procedures
Related Posts